VR Porn Mania is Finding the Best VR Porn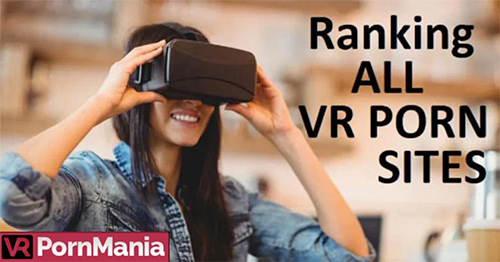 Finding the best VR Porn
Ever since Oculus first announced their Rift headset, there has been a pulsating enthusiasm around Virtual Reality (or otherwise known as VR). It's been over three years, and the industry has developed by leaps and bounds. Virtual Reality itself, however, has been a desire of humankind for ages. Check out this link for its history.
From what was expected to be a futuristic technology straight out of sci-fi movies, it has gone to be the next big thing in consumer technology. Prices on VR headsets have dropped drastically, while new and existing studios have taken up the mantle to create content for VR. All of this has made VR commercially viable and available to the general consumer.
But one of the main drivers between Virtual Reality has been porn. Unsurprisingly, porn has been a key driver for new innovations in the past as well. In a bid to open new frontiers and the scope to provide a more immersive sexual experience to consumers, porn studios took up the bid to create Virtual Reality content.
These videos are shot using special cameras which create a 180-degree or 360-degree field of view (FOV) for the viewer. The experience of seeing life-size images of your favourite pornstar and living out your darkest fantasies is hardly a tough sell.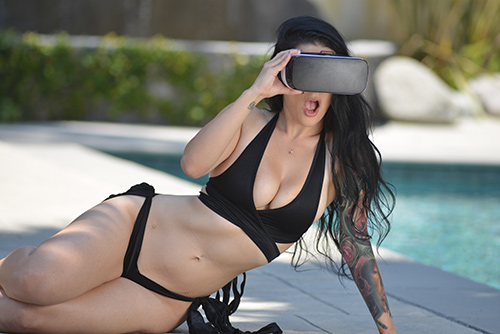 Today, finding the best VR Porn is difficult as there are hundreds of VR porn studios focusing on different niches including, milf, teen, babe, taboo, cosplay, transsexuals, female POV, lesbian, gay and more. More and more sites keep starting with new perspectives which make it more worthwhile for the end-users.
While in the last four years, porn was restricted to a handful of pornsites dominating the scenes, today it has become a platform for fresh talent from across the world. European models, especially from the Czech Republic have been drawing a lot of attention thanks to CzechVR and VRBangers.
But too many options can also be a bad thing. This downside is more commonly known as 'paralysis by analysis'. How do you decide which site is the best, engages with the users and provides real value for money?
VR porn review sites are important
Well, that's why there are review sites like VRPornMania, who try to poke their nose in as many different VR porn sites, VR porn games, and Guides on How to watch VR porn for every device, as they can to give you the low-down. They even came up with their own review criteria which they use as a standard when judging sites and games.
The rating system that VRPornMania uses consists of the five factors below, with these criteria they created this impressive list of all VR Porn Sites ranked:
https://vrpornmania.com/best-vr-porn-sites-top-adult-list/
Content – They start off the review with Content. In this section, they analyse the performance of the pornstars and overall quality of the videos. They also look at the main theme behind the site, the number of videos they have on the site, the length of the videos and the quality of the sex.
Visuals – As the name suggests, this section deals with the visual quality of the scenes produced by the site. This section looks into the production quality, light exposure, contrast, resolution, scale of the characters, set/location and overall polish of the video.
Variety – People generally don't like sex to be monotonous. It's the same thing with porn. That's why, for customers to pay for a monthly or periodic subscription, the site should offer plenty of variety to keep the users 'entertained.'
Future – Whenever a customer invests their money, they are usually looking for a return against that investment. This section looks to analyse the customer-centricity of the site, their forward-looking attitude, and other aspects which can comment about their future growth.
Sites and Extras – The final segment looks at the website interface and the kind of experience it provides to a user. Along with that, we also look at the various extras like images and VR headsets which the site provides as freebies.
This is how they prepared the ranking of all the VR porn sites available on the internet. Check out their reviews at VRPornMania.
VR porn tube sites are important
One other way to decide whether you love the content of a certain site is to just watch samples and trailers of what they produce. Right now, you are on VRSumo.com so you already have a great resource of videos and trailers for you to decide on the best VR porn sites. VRPornMania also offers a tube (https://vrpornmania.com/videos/). Once you find the perfect video for you, you can just follow the links to the studio or read a review about it to be sure.
It's so easy today to find good content and be on the safe side if you just take a few minutes to find the prefect site for you. VR porn has such awesome studios and content. A great time to be alive!
Added on: 2019-06-11 16:15:53