VR Porn is the Future of Porn
VR Porn is the Future of Porn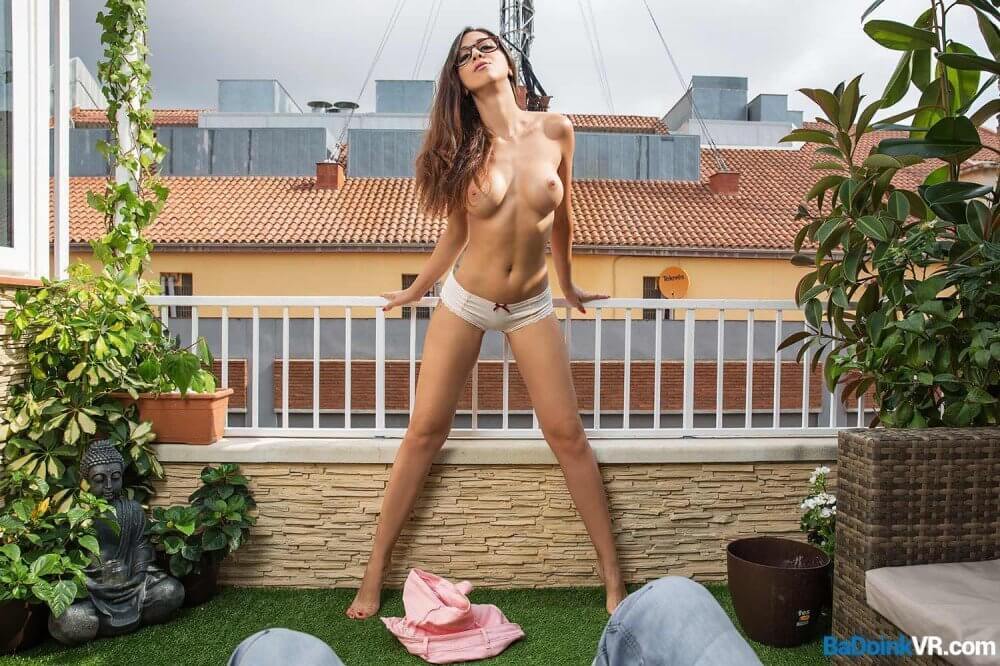 Porn Then and Now
People joke about being having x-ray vision to peer through the blouse of the neighbor girl; about having an invisibility shield and hanging out in the women's dressing room. We long for powers to take us where we couldn't previously go to satisfy carnal cravings.
Porn dates back to cave drawings. The moving picture wasn't around too long before dirty black and white silent films came out. The Internet gave it a jolt—the DVD was synonymous with porn because it allowed the viewer to skip ahead. Technology drives porn—how it's made, how it's viewed, with how much privacy it can be consumed, etc. And VR porn will be the future of porn.
The Power of Immersion
The whole point of porn is projection. You might watch a comedy movie to laugh, but you're watching a porno imagining what it would be like to be one of the performers. Once POV (point-of-view) porn came along several years ago, that was it—the public would only increasingly crave a vantage that says they're the one having the sex.
VHS had to become DVD, DVD had to become streaming Internet, etc., or else it would die. How many plotless movies of in-and-out, in-and-out can people watch without new capabilities and new wrinkles?
Virtual Reality Porn allows what POV porn could only hint at, and what the whole fantasy concept of porn had lain the groundwork for: immersion. If you're watching an orgy scene with a VR headset and can turn your head to watch the action next to you, you're going to feel as though you're there. If you can tilt up and look at the face of the babe riding you rather than just seeing what the camera shows, you feel as though it's real.
A lot of today's latest VR porn is shot with two mics, meaning binaural sound, which increases the reality. Before long, gloves with haptic feedback will allow for touching, and smell-o-vr may not be far off.
Technology on the Rise
When you get into roomscale VR, meaning being able to walk through the room, you get greater reality.
It then becomes all about the technology, the immersion. At that point, it doesn't have to be a porn movie, per se, but can extend to VR hentai, VR porn games, on and on. The availability of free VR porn will only be a further catalyst to the popularity of the form.
As of now, the inevitable explosion of VR porn's popularity has been on pause slightly due to the necessity of headsets. This technology played a cat-and-mouse game, since some would-be aficionados wanted to hold off before there was more content, and content creators wanted to have viewers with the technology.
But there are now several brands that many people are familiar with, and Google has not only entered the fray but is furiously refining its approach. Mobile VR, with headsets compatible with phones, will really open the floodgates. The technology will burst forth as technology always does, and VR will become commonplace. Once people know what it's like to be in the movie, they won't want to go back.
Added on: 2017-01-23 18:32:05