Virtual Reality Bringing the Porn Experience One Step Closer to Realism
Virtual Reality is Bringing the Porn Experience One Step Closer to Realism
The idea of virtual reality is one that has fascinated the online community for a quite some time. From Palmer Lucky's Introduction of Oculus Rift at E3 in 2012, subsequent development of the headset that preceded its acquisition by Facebook, to the recent proliferation of various consumer models of VR headsets. We've always kept our hands crossed in anticipation of a suitable application of VR tech that is sure to blow our minds; VR porn is here, and although our minds were not blown off, suffice it to say others parts of our bodies seem to be getting the treatment they so direly crave.
Virtual reality or simply VR is a computer generated topography that simulates a user's environment to create a truly immersive and interactive user experience. It presents a marked improvement from the traditional two-dimensional depiction of our immediate surroundings that we are accustomed to, to a three-dimensional artificial world, which is capable of mimicking the stimulus of senses like touch, balance and in some cases smell. The possibility of recreating real world environments and scenarios albeit in a remote location has afforded the tech community a host of possible applications that transcends several industries including health, military, engineering, Sports, Telecommunications and in particular Entertainment.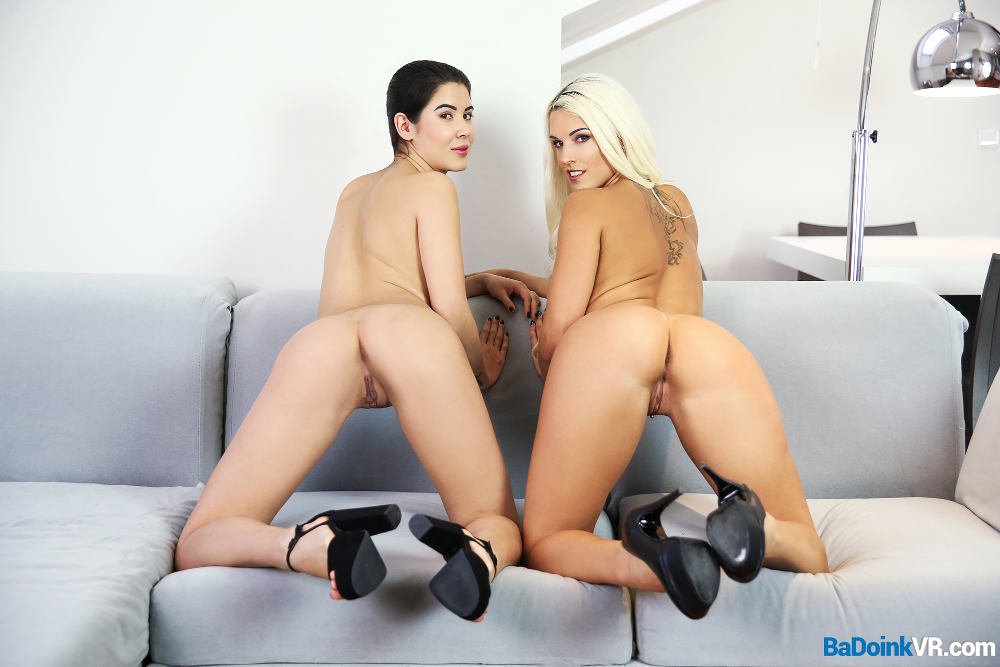 Virtual Reality and the Porn Industry
If there's one thing that holds true about the porn industry, it's the fact that it has the ability to make or mar proprietary innovations in the tech world. One of the biggest problems with VR was that it wasn't shelling out as much immersive content as it had advertised it would, that is until the advent of VR porn. VR porn added a new dimension (pun intended) to the porn industry, affording users the opportunity to actively relate and interact with the porn setting in a manner that is nothing short of realistic.
On arrival, VR porn received a warm welcome from porn lovers, and as soon as the first videos hit the web community, the internet was flooded with user reviews and comments. Google search data indicated a spike in VR porn hits and reported a 10000 percent increase in the search for the keyword 'free VR porn' between 2014-2016. Most users used superlatives like enthralling, bedazzling, mesmerising and most notably realistic to quantify the experience, noting that, the idea of 2D felt obsolete on first exposure to VR porn.
Catching up with the trend, Hollywood porn studios immediately recognised the potential of VR porn and shifted their focus from traditional porn videos to devoting tremendous resource and time to the production of VR porn. Studios like Naughty America, Badoink, Porn-Hub, kink.com debuted free VR porn channels on their websites and were churning out one or two free VR porn videos every other week. Kink.com, for instance, have managed to produce over 400 porn scenes with VR support. Some other sites such as VR Porn Hot are managing to become the new 'tube' sites when it comes to VR-enabled adult content.
All this culminated in a sustained internet hype for VR porn, the hype coupled with the fact that VR headsets were relatively cheaper (Google cardboard costing a meagre $10) meant that porn enthusiasts were no longer limited by cost and had the opportunity to try out this new experience, and that's exactly what they did. Porn studios noticed an instantaneous rise in the level of subscriptions with Badoink reporting a 200 percent increase in new visitors and signup, with old members proceeding to subscribe for longer tenures.
Added on: 2017-03-27 22:06:55