How to watch VR porn on OSVR - Open Source Virtual Reality
There are two ways of watching VR Porn videos on your OSVR headset. You can stream the videos directly into your headset, or download them first, and use a third party video player.
STREAMING VIDEOS TO OSVR
Streaming to the OSVR via web browser is currently not supported, but check back soon...
When Firefox adds OSVR support to their browser, you will need to download the nightly build of Firefox and enable WebVR.
Once everything is installed just navigate to the video you want to watch and click on the VR icon to push the video to your OSVR headset.
DOWNLOADING VIDEOS TO OSVR
You can also download the video to your computer and then watch it on your OSVR. Choose the OSVR download option on the video page to begin the download.
You will need a Virtual Reality Video player for your OSVR. We recommend you use Virtual Desktop available in the Steam store. It is a paid app, but it is easy to use and well worth the money.
After installing, run the Virtual Desktop application, click on the videos tab, and then click on the "Open..." button.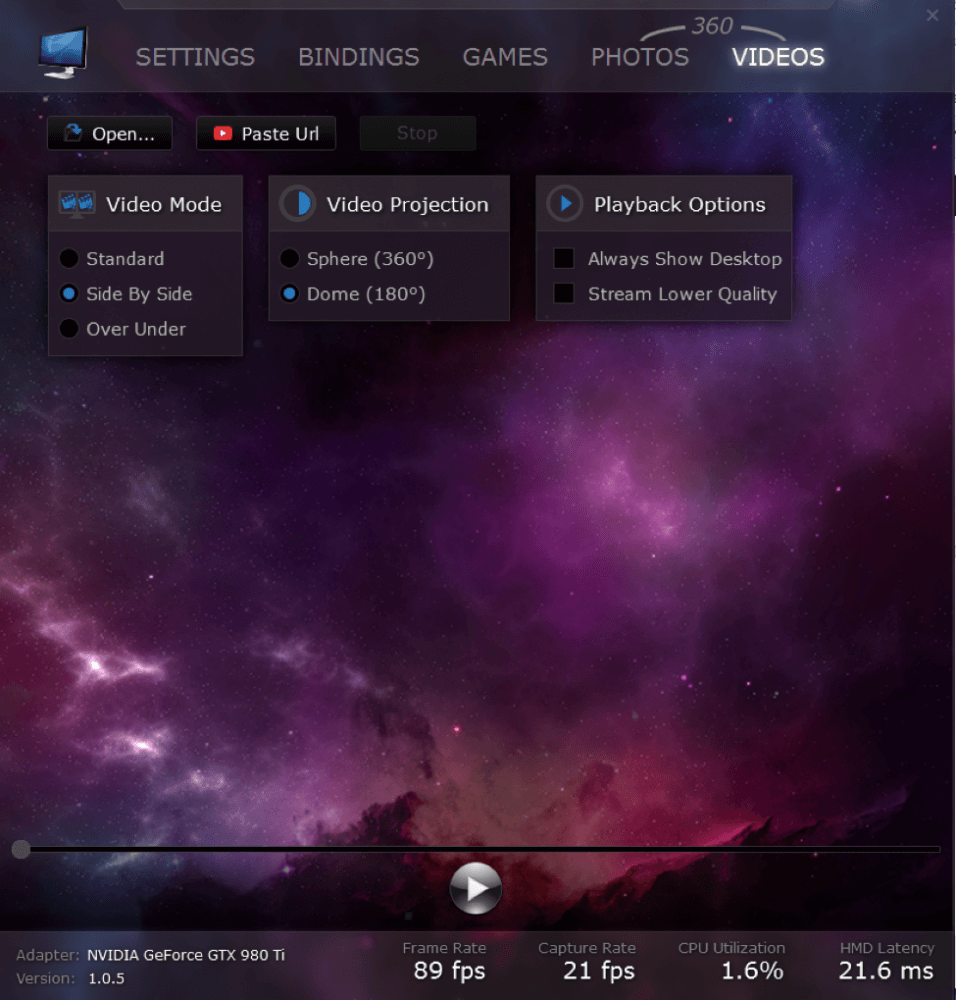 Find the file you want to play, open it, and click the play button to begin.
Enjoy your OSVR on these VR Porn Sites:
About OSVR
The Open Source Virtual Reality or OSVR is an open source project aims to enable all headsets from any manufacturer to be used with all software. It is also an HMD which design is also open source. It was debuted in January of 2015 at CES with headsets shipping to select developers by that July. Shipping to customers began November of 2015.
Added on: 2016-05-28 04:32:11