How to watch VR porn on HTC Vive
There are two ways of watching VR Porn videos on your HTC Vive. You can stream the videos directly into your headset, or download them first, and use a third party video player.
STREAMING VIDEOS TO HTC VIVE
Streaming to the HTC Vive via web browser is currently not supported, but check back soon...
Once Firefox adds HTC Vive support, you will need to download the nightly build of Firefox and enable WebVR.
After everything is installed, just click the VR icon in the web player to start the show in your HTC Vive.
DOWNLOADING VIDEOS TO HTC VIVE
You can also download the video to play it on the HTC Vive. Click the Download HTC Vive Video button to get the video file to your hard drive.
You will need a Virtual Reality Video player for your HTC Vive. We recommend you use Virtual Desktop available in the Steam store. It is not free, but it gives you the best experience.
Run the Virtual Desktop application and go to the Videos tab and click "Open..."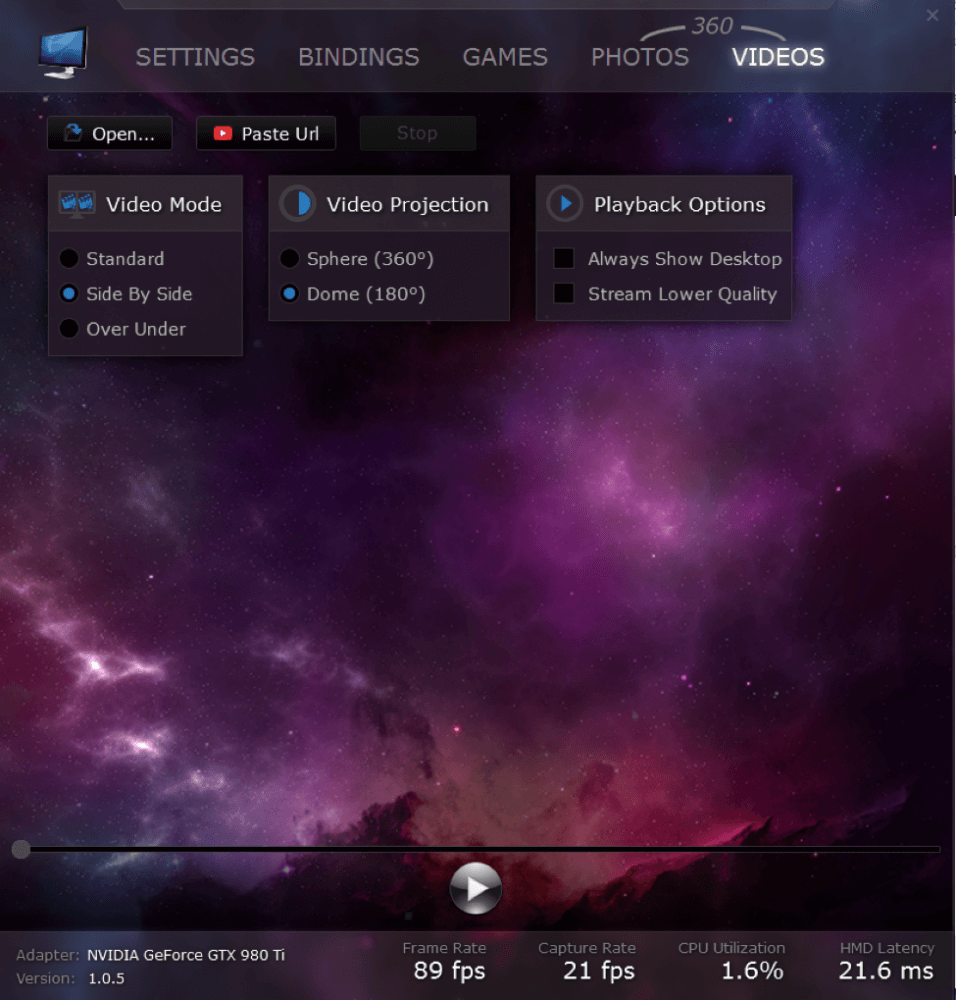 Browse to the video file you downloaded, open it, and hit play.
Enjoy your HTC VIVE on these VR Porn Sites:
About HTC Vive
HTC Vive is a virtual reality HMD developed by HTC and Valve Corporation, released on 5 April 2016. The Vive is designed to use "room scale" technology to turn a room into 3D space via sensors mounted on the wall or stands, with the virtual world allowing the user to navigate naturally, with the ability to walk around and use motion tracked handheld controllers to easily manipulate objects. The Vive currently only supports the Windows platform with high-end components. You can learn more about the HTC Vive in our review.
Added on: 2016-05-28 00:35:03