VR Porn Stats and Facts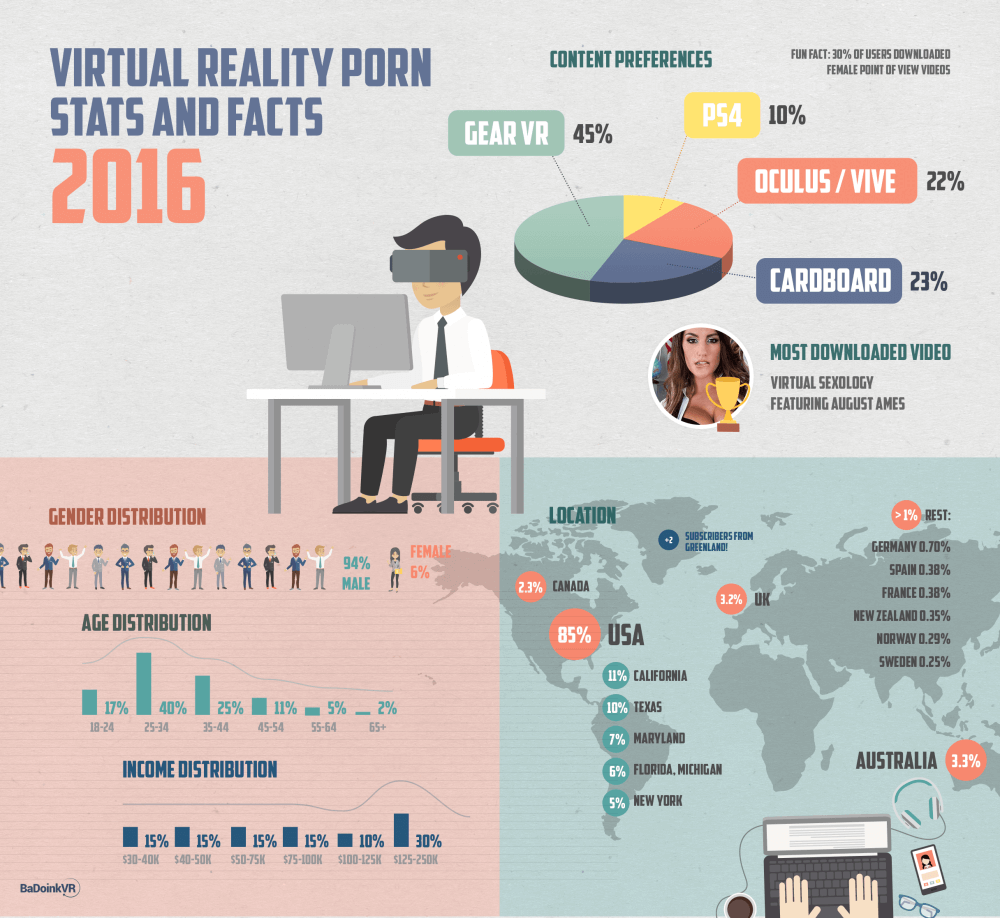 Virtual Reality usage demographics are about to shift drastically in 2017, but it's evident who the typical VR porn consumer is at this point in time based on BaDoinkVR's 2016 data. The USA and Canada currently take up about 90% of the Virtual Reality market with male VR fans outnumbering females at a ratio of about ten to one. While high-income households tend to splash out on top of the line gear like the Oculus Rift and the Vive, lower-income buyers usually go with the cheapest option available, namely Cardboard goggles. The remaining fifty percent of people polled pick their headsets from an affordable selection of mid-range products such as the Samsung Gear VR, Google's Daydream View, and the family-friendly PlayStation VR which can quickly be adapted into a porn-compatible home media center by thrifty dads.
Considering the overwhelmingly male viewership, it's as unexpected as it is telling to learn that 30% of all men polled in the survey chose to experience VR porn from the female perspective. The prospect of sexual role reversal at the click of a mouse button seems to be intriguing for nearly a third of VR early adopters. It is safe to assume that the ability to virtually switch genders will become a unique selling point for the Virtual reality porn studios.
Find here a list of the best VR porn Sites.
Added on: 2017-01-09 15:01:26