Virtual Reality Porn: Are you missing out on the next big thing?
Virtual Reality Porn
Are you missing out on the next big thing?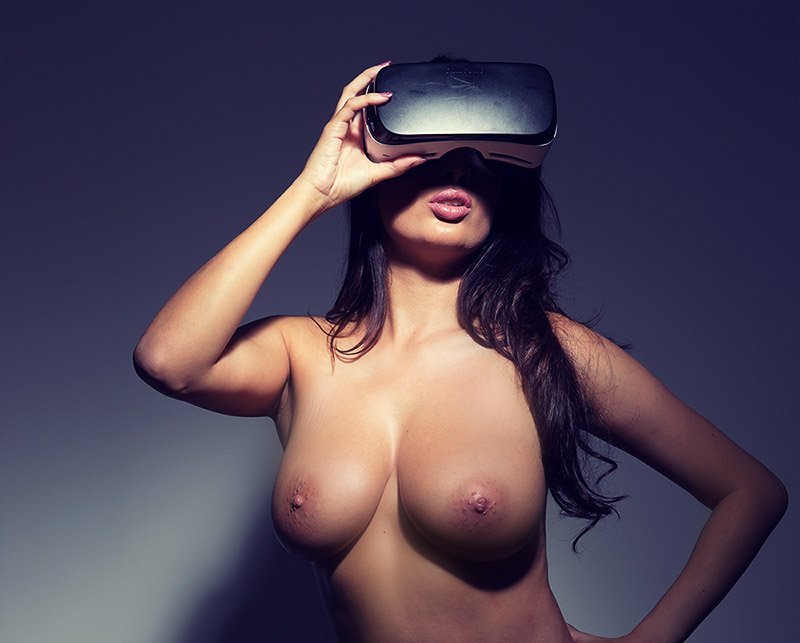 Watching porn on a smartphone or browsing tube sites used to be a passive and solitary pass time. Virtual Reality has now turned hardcore porn into an entirely immersive experience. With the recent arrival of VR compatible sex toys, a new segment of PC peripherals commonly referred to as Teledildonics, VR porn promises an unparalleled haptic experience. Cyberdildonics works entirely hands-free, either by remote control (assuming a human partner is connected to the system) or by motion tracking which can be directly embedded into the video presentation for added physical stimulation through feedback-enabled tactile devices.
What is it, that makes VR porn so appealing?
Virtual Reality, by its nature, can draw us into any world, transport us into any setting or situation. Unlike watching movies or going to concerts, VR will replace the real world and open up the possibility of roaming an interactive alternate realm of the imagination.
What is the difference between VR porn and VOD?
While Virtual Reality is always readily available "on demand," the main difference between watching online porn and VR is that you are a participant, not just an observer. VR takes porn to a whole new level. Instead of just being that proverbial Fly on the Wall, you'll find yourself embedded in a scene of your choice surrounded by pornstars with which you'll be able to interact freely. You'll be part of the interaction as you slip into another person's body.
The key word here is intimacy. Virtual Reality is a world-building technology. You will experience an emotional connection, a feeling of physical and mental presence. Regardless whether you'd like to kiss and cuddle or go full-on hardcore in a virtual gangbang, the possibilities are limitless.
VR enables you to make that critical leap from just consuming porn to having sex with the person of your dreams. Male or female, gay or straight, curvy or slim. Your kink becomes a reality.
What do you need to watch VR porn?
All that's required is a modern smartphone (iOS or Android) and a pair of cardboard goggles to start viewing VR Porn Movies. The bigger your budget, the more powerful and immersive your gear will become. Expensive VR gear will ship with higher resolution displays and better controls, but with the introduction of low-budget entry level solutions such as Google's Daydream View, there's an affordable option available for everyone these days.
We suggest you refer to our headset-specific tutorials and installation guides over to learn more about your device and how to play back any 3D VR video file in a matter of minutes.
Added on: 2017-01-05 16:22:58